Exceeding Expectations Since 1968.
Jolly Roofing has provided quality commercial roofing services for nearly 50 years. Our continued success has allowed us to grow from serving only the Memphis, Tennessee area in 1968 to currently servicing 38 states, with plans to continue expanding.
At Jolly Roofing we do not subcontract any work. We hire only qualified roofers, technicians and laborers. Handling all work in-house ensures top quality services for our customers.
The Jolly Roofing Family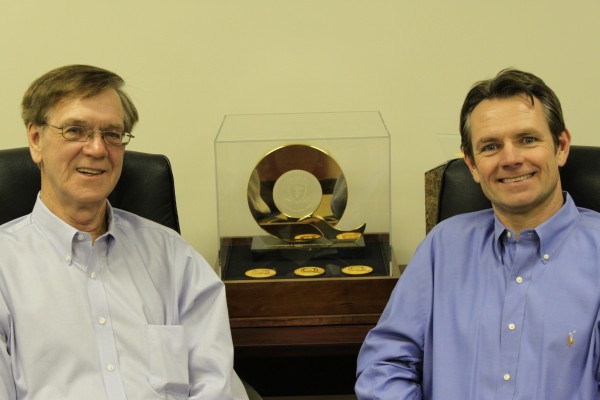 (John Jolly Sr. and John Jolly Jr.)
We currently service 38 states through 18 maintenance office locations including:
 Albany, NY
Charlotte, NC
Collierville, TN (Corporate Office)
Columbus, OH
Dallas, TX
DeKalb, IL
Denver, CO
Des Moines, IA
Harrisburg, PA
Houston, TX
Lansing, MI
Nashville, TN
Oklahoma City, OK
Orlando, FL
Panama City, FL
Phoenix, AZ
Portland, ME
St. Louis, MO
We partner with each customer to coordinate the best solution based on their specific needs, which has lead to thousands of satisfied building owners, general contractors and property & facility managers. Jolly Roofing is equipped to handle ALL of your commercial roofing needs.
At Jolly Roofing we pride ourselves on our workmanship, customer service and time and cost efficiency. Whether you are looking for routine roof maintenance or a complete tear off & re-roof or anything in between, Jolly Roofing can serve as your one-stop-shop for all commercial roofing needs.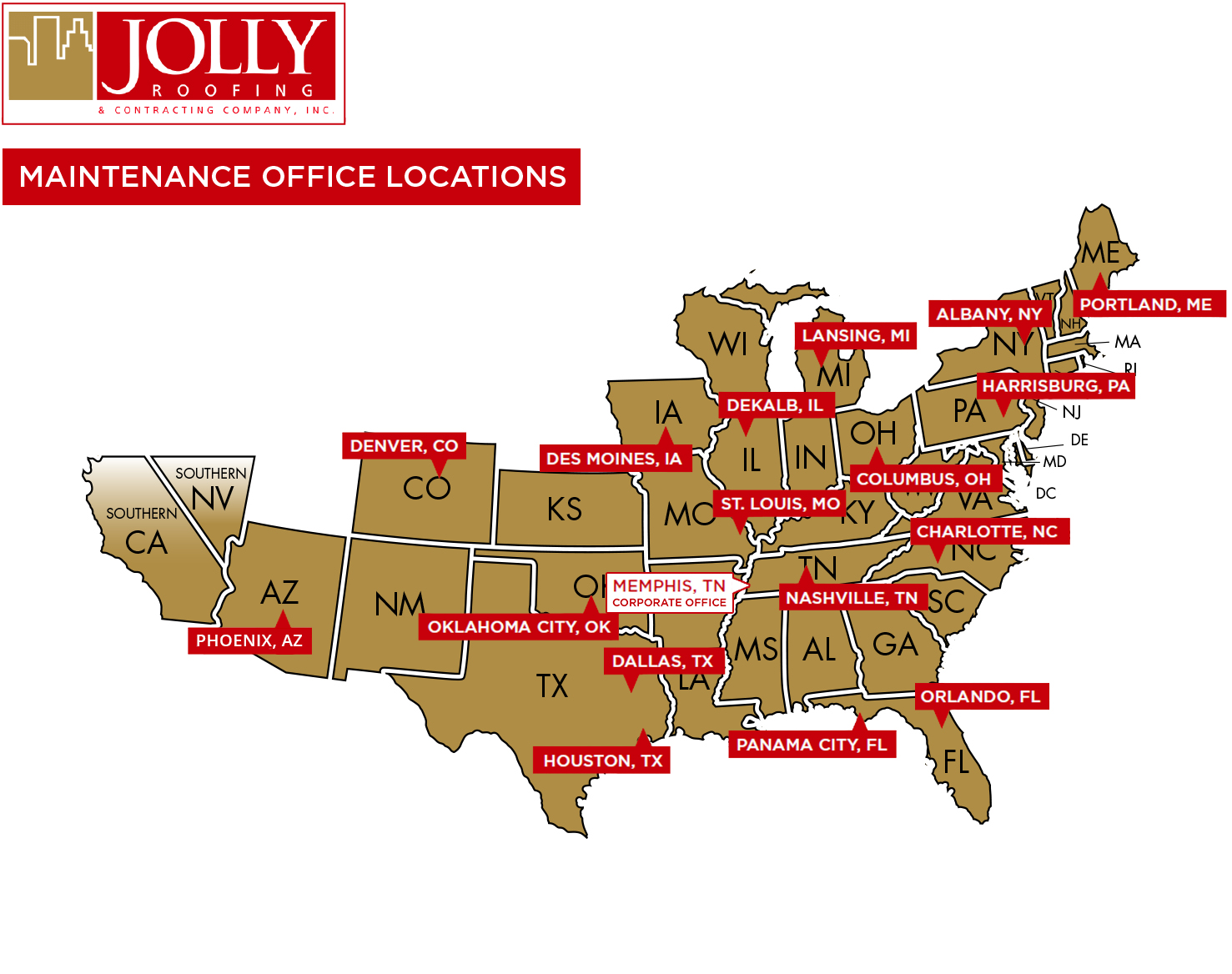 Self-Performing Coast to Coast!